The Council of Guardians is comprised of highly respected individuals and change makers from the Worlds of Academia, Business, Mindfulness, Fitness, Education, Activism, Spirituality, and Art.
It exists for the purpose of holding our organization accountable to our core values and mission in the world.
Saul David Raye is an internationally acclaimed teacher, healer and spiritual activist known for his empowering and transformational approach to yoga, healing and spirituality. Saul's teaching draws on the depth of the Yoga tradition, Bhakti, Tantra and all forms of universal light, love and wisdom. Through the grace of his teachers and guides he is able to bring alive the ancient wisdom teachings for modern seekers. The depth of Saul's teaching allows students to connect deeply with their own authentic power, spirit and truth.
A pioneering and inspiring presence in Yoga's evolution in the west, Saul's authentic and heart-centered teaching has influenced thousands of students and teachers around the world. He holds certifications in Yoga, bodywork and energy healing and is an ordained minister and musician who infuses his classes with healing music and chants. He has been on the faculty of International and National conferences and festivals for years, and has presented alongside many luminaries in the Spiritual world. Saul shares this work through teacher trainings, workshops, classes, sacred journey's to ancient power sites and sacred music.
It is in this tradition of "Bhakti/Devotion" where Ira was given his spiritual name- Govind Das or simply "Govindas" which means "servant of the Divine"... This path of service is at the root of his spiritual life- to serve the Love and Spirit that lives in the hearts of all. His journey has led him to India on 5 different occasions to immerse himself in the ways of the yoga tradition at the Ashram of his "Guru" or main spirtual teacher- Neem Karoli Baba, as well as spending time in holy yogic places like Vrindavan, Varanasi, Rishikesh and many more... Through his journeys to the "motherland of yoga"- India, Govindas has been blessed to enjoy the "darshan" or be in the company of many yogic saints, sadhus, and wise teachers- It is from these transmissions that Govindas shares the authenticity of the Bhakti path...
Govindas's uplifting and inspirational message encourages the process of spiritual awakening- the bursting out of frequently limiting and fear-based social/family/cultural and environmental conditionings and living a fully empowered and creative life centered on love and truth.
Ahead of her time, Julin founded the landmark notion of children's health clubs, with several locations and a franchise model for children in the 1980s called "Kids At Heart." The clubs' integral programming—which fostered "positive minds, strong bodies and warm, loving hearts"—included exercises with original videos, a children's television pilot hosted by Julin, in-service activity ideas and a host of other learning products that quickly became recognized for their sound, practical, psychological and emotional benefits.
Julin is co-founder of Engage Enterprises, the parent company owning the CosmiKids brand. The company is also opening new schools to fill the creativity, play and life-skill learning gaps in the current educational system. These schools will be called World of Wonder (WOW) learning centers and will offer a destination experience to include educational programs, retail products, resources and edu-tainment offerings for the entire community within a retail multi-generational learning center
35 years non-profit management, MBA, Finance, Consultant to business, CFO, Advisor, Strategic Planner and self-employed as owner of Y catalog (selling Yoga clothes and props and other conscious lifestyle products.)
Richard is also Chairman of Board for Amazon Watch, a nonprofit organization founded in 1996 to protect the rainforest and advance the rights of indigenous peoples in the Amazon Basin. We partner with indigenous and environmental organizations in campaigns for human rights, corporate accountability and the preservation of the Amazon's ecological systems.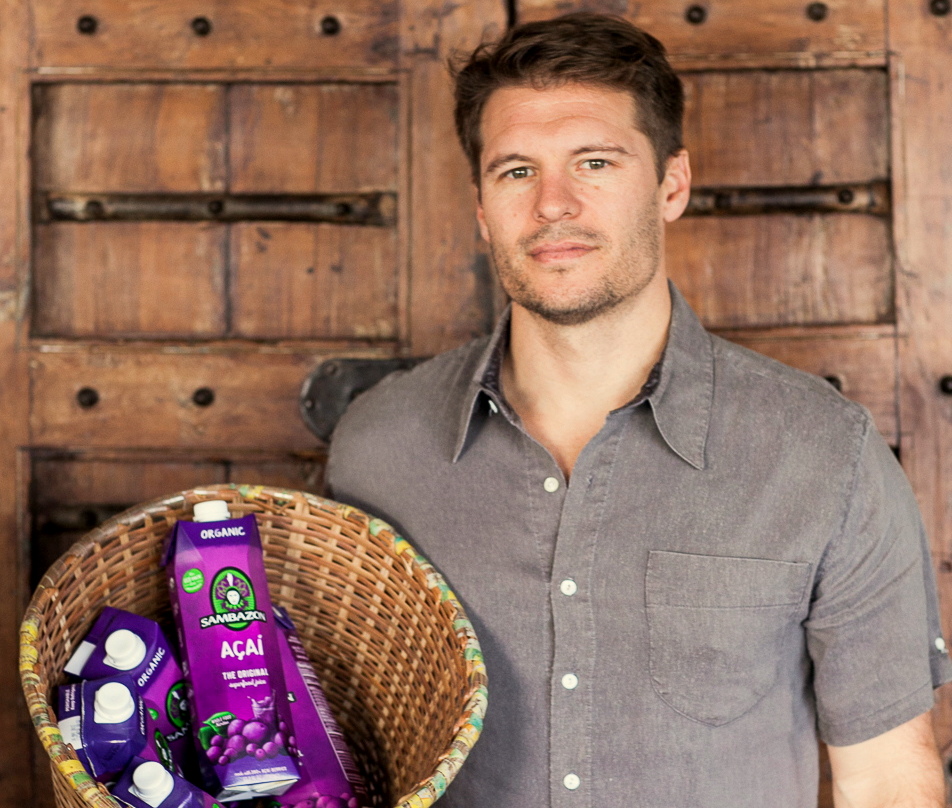 Ryan is the co-founder and CEO of Sambazon (Sustainable Management of the Brazilian Amazon), a manufacturer of organic açaí berry and Amazon superfood-based consumer and industrial products Black created the company with his friend, Ed "Skanda" Nichols, and brother, Jeremy Black, following a surf trip to Brazil in 1999 where they experienced their first açaí bowls and subsequently introduced açaí to the U.S. market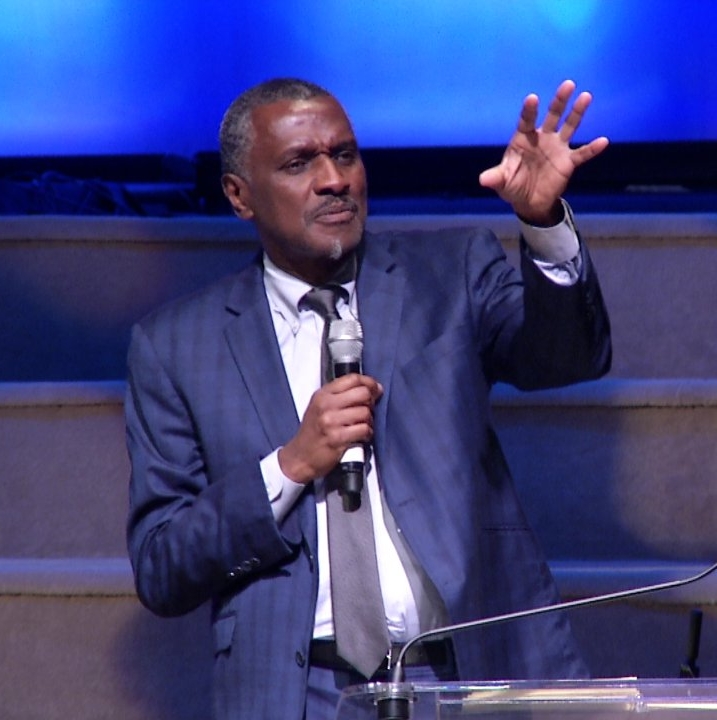 Rev. Dr. Leon Campbell, Jr., born in Chicago, IL., spent most of his professional career in the field of sales, U.S. market development and market specialties, achieving much success in Corporate America working with Fortune 500 companies.
A long-time member of Agape International Spiritual Center, Dr. Campbell became the Director of the Agape Youth and Family Ministry in 2004 where he developed a comprehensive youth curriculum featuring original programming encompassing self-expression, creativity, spiritual practice, sacred rituals and service projects for youth of all ages. An avid, tireless supporter of education and educational opportunities for youth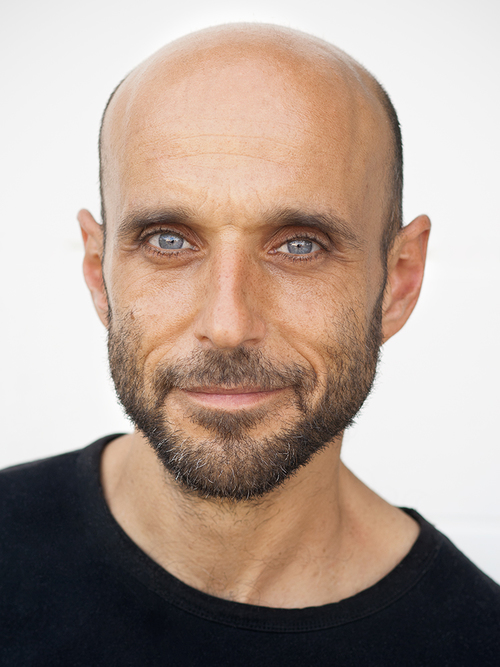 Michael was born and raised in New York City. With a background in Engineering for CNN, Michael has been on a spiritual path for over twenty years. After ten years of diligent, painful personal, spiritual and emotional work, he awoke to understand the pain and suffering that many people experience. For the past thirteen years he has counseled thousands of people to help them release their negative emotions and reconcile their past experiences in order to live more full, free and successful lives.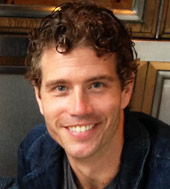 James Murray, MS, MSW is the Founder and Executive Director of Breakthrough Interventions LLC. He is a nationally recognized author and speaker. James has been creating interventions with adolescents and young adults for the last 15 years in therapeutic schools, residential treatment centers, after-care programs and individually all around the country. He has been a counselor, supervisor and director in various program capacities all the while utilizing his life experience and training to help individuals and families in crisis. James can reach people who are lost and need direction. He has brought together this extraordinary team to offer a powerful intervention service to families. James is also an avid skier, golfer, chef and sculptor.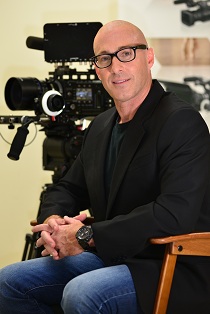 Director, Strategic Media Productions
School of Biological Sciences
Senate Faculty SOE, Ecology & Evolutionary Biology
School of Biological Sciences
Affiliated Faculty, Education
School of Education
Affiliated Faculty, Drama
Claire Trevor School of the Arts
Director, UCI Cal Teach Noyce Summer Interns and Scholarships Program
Director, MS Biological Sciences and Educational Media Design
Senior Fellow, Science, Education and Media, Aquarium Of the Pacific
Director, ESCAPE Program
Director, Science Education and Media
School of Biological Sciences
Research Associate, California Institute for Telecommunications and Information Technology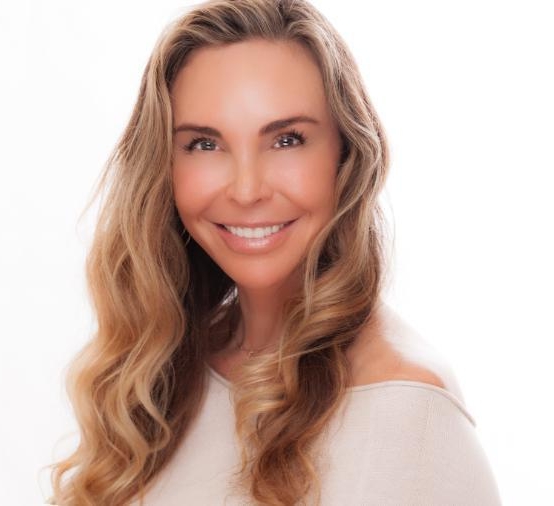 Shauna Shapiro, PhD, is a professor at Santa Clara University, a clinical psychologist, and internationally recognized expert in mindfulness. With twenty years of meditation experience studying in Thailand and Nepal, as well as in the West, Shapiro brings an embodied sense of mindfulness to her scientific work. She has published over 100 journal articles and chapters, and coauthored the critically acclaimed book, The Art and Science of Mindfulness,as well as her newest book, Mindful Discipline: A loving approach to setting limits and raising an emotionally intelligent child. Dr. Shapiro is the recipient of the American Council of Learned Societies teaching award, acknowledging her outstanding contributions to graduate education, as well as a Contemplative Practice fellow of the Mind and Life Institute co-founded by the Dalai Lama. Dr. Shapiro has been invited to lecture for the King of Thailand, the Danish government, and the World Council for Psychotherapy in Beijing, China. Her work has been featured in Wired, USA Today, Oxygen, The Yoga Journal, and the American Psychologist.
Dr. Moshe Engelberg founded ResearchWorks in 1991 and still leads the firm today. ResearchWorks is a marketing, strategy, and research agency focused on organizations in the business of health. Dr. Engelberg leads sophisticated and innovative applied research and consulting projects ranging from branding & identity building (Medicare, CDC, March of Dimes), product R&D (Welch Allyn, Philips), vision & strategic planning (CDC, Robert Wood Johnson Foundation), and consumer testing. Dr. Engelberg earned his Ph.D. in Communication from Stanford University. In addition to his consulting practice, he has taught Marketing, Health Communication, and MBA courses at USD, SDSU, and UCSD.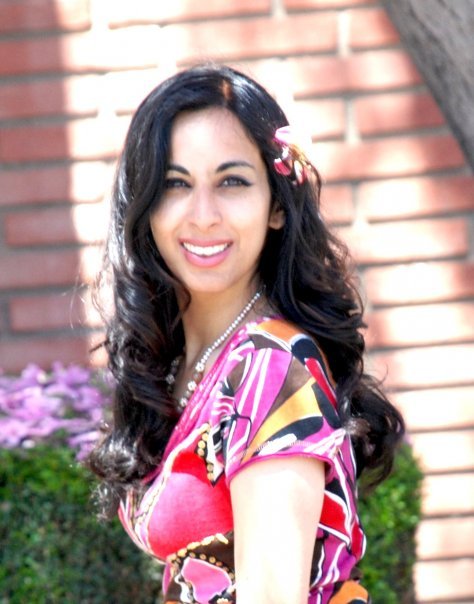 Sara Kapadia, Ph.D. is an academic, educator, artist, and writer and the founder and editor of The STEAM Journal, an international scholarly, peer-reviewed, open-access, online publication focused on the the intersections of art and science, based at Claremont Graduate University. Sara graduated from the University of Cambridge with an undergraduate degree in science education, from the University of London with a master's degree in social justice, social work and education, and from Claremont Graduate University with a Ph.D. in education. Recently Sara completed a postdoctoral fellowship at University of California, Los Angeles (UCLA). Currently Sara is working on several transdisciplinary projects, to learn more about Sara and her projects please visit www.sara.kapadia.com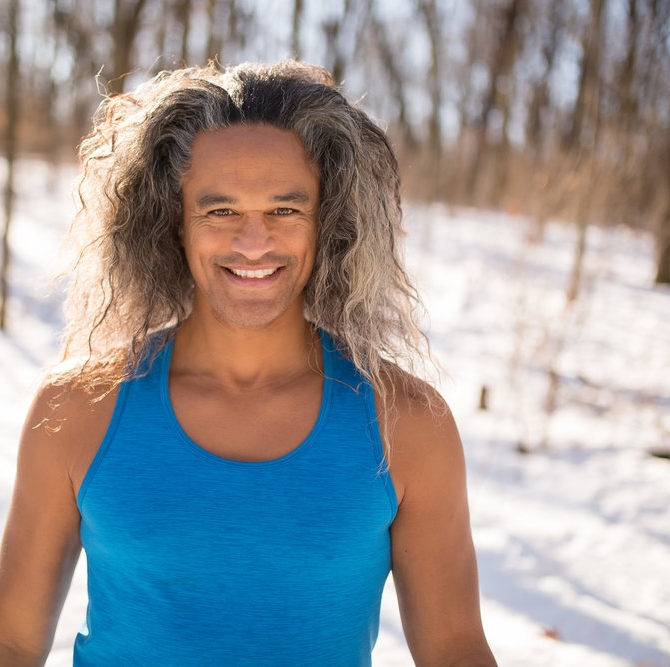 Whaka is the spiritual heartbeat of Koha Yoga and Acro Revolutions tribe. Having always been a warrior and athlete, Whaka found the healing power of acropeutics and the joy of acrobatics when he was living in the US as a rugby player.
In 2005, he started his healing journey after giving up his perception that yoga "was for girls" and not for tough guys. A few months into his practice, Whaka noticed his body recovered from tough rugby matches without the usual drugs or surgery. Through the path of yoga he learned to heal himself. Whaka then began to give this gift of healing to others by becoming a certified yoga teacher and thai massage practitioner.
Whaka found acro serendipitously on a beach when a women approached him and asked him if he wanted to fly. That woman became his wife, Sara. In one day Whaka found his life long passion and the person he would share that gift to the world with for the rest of his life. Whaka & Sara founded Koha Yoga in 2009. Koha is the Maori word for gift. Whaka & Sara travel around the world with their daughter Tahi, helping people discover the gifts of trust, joy, laughter, play, balance, and release through acro, acropeutics, yoga, and paddle-boarding.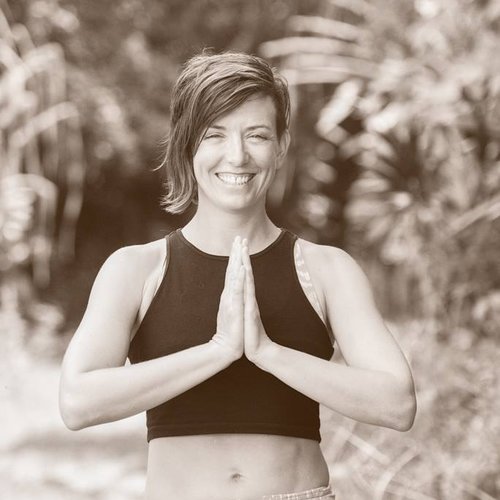 Sara is the official Acro Mama of Koha Yoga and Acro Revolution Tribe. Her journey started when she found yoga at the age of 18. Yoga kept Sara grounded and connected to her breath, mind, and spirit. Sara began teaching yoga to her community, but she felt something was missing. Yoga, as traditionally taught, lacked connection with others.
The day Sara found herself on top of someone's feet, flying through the air with the support of another human being, her life changed forever. She immediately started to share a different approach to yoga, an approach with more fun, play, joy, and transformation.
Sara is now lucky to share this practice with her love / husband / partner / co-teacher Whakapaingia and their baby girl, Tahi. Sara and her family travel around the world spreading the gift of joy, playfulness, and connection.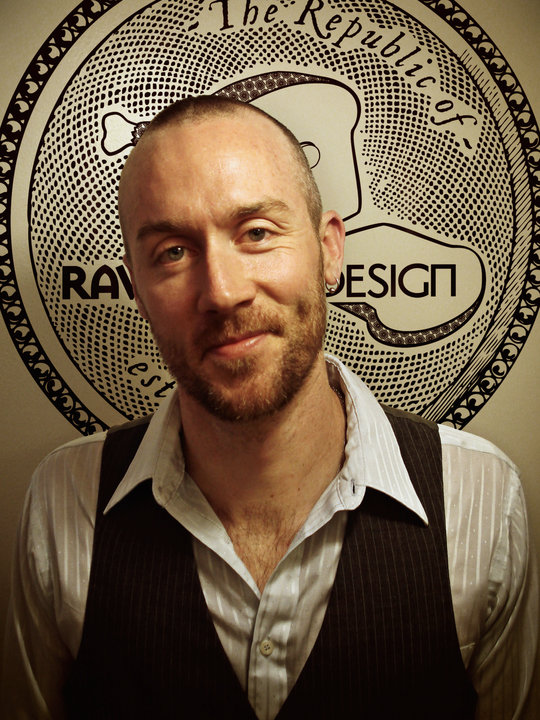 Jesse Kuhn was born and raised in St. Charles, Missouri. He studied animation at Parsons School of Design for a short period of time and then received his BFA in Graphic Design and Illustration with a minor in Marketing and Advertising from Missouri State.

Jesse also helped develop and publish the educational children's book series, The Quirkles, and is partner at Creative 3, LLC, The Quirkles start-up publisher based out of Springfield, MO. He still spends many hours traveling to educational conferences, contributing to the visual aspects of the brand, and the day to day operations of the business. All to help get this great little science and literacy series in front of more kids and into more classrooms.

Jesse has been recognized and honored through several appearances in illustration and design annuals including Society of Illustrators, American Illustration, 3x3, Creative Quarterly, Applied Arts, and CMYK magazine. He is constantly studying visual culture, and draws inspiration from books, magazines, galleries, films, humans, and travel. He is also fascinated by all things odd, strange and peculiar, tries to dream on a regular basis and hopes that his work provokes a thought and perhaps a smile from it's viewer.
Daniel Rechtschaffen, Marriage and Family Therapist, is the author of The Way of Mindful Education: Cultivating Well-Being in Teachers and Students. He founded the Mindful Education Institute and the Omega Mindfulness in Education conference. He leads mindfulness in education trainings and conferences at institutions such as the Omega Institute, Esalen, and California Institute of Integral Studies. He has helped create curriculum for organizations such as Mindfulness Without Borders, Mindful Schools, and The Mindful Mothering Project. Daniel leads mindfulness trainings for schools and communities around the world, such as the South Burlington School District, The Paideia School in Atlanta, and Phucket International Academy in Thailand. He has had amazing results teaching mindfulness to high-school basketball and baseball teams. Daniel also has a private psychotherapy practice in the San Francisco Bay Area.
Daniel Rechtschaffen leads trainings and consultations for schools and organizations around the world. He supports schools in cultivating healthy learning environments for their teachers and students. He also is a keynote speaker and leads curriculum trainings.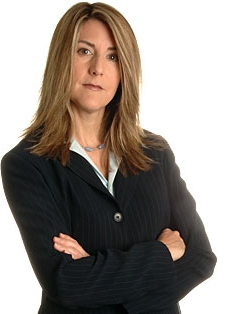 Dr. Susan Hall (Susan Hall, JD., Ph.D.), is an Associate Professor of Psychology at Pepperdine University, Graduate School of Psychology. In her career as an academic psychologist, lawyer and researcher, she's worked to build strengths of children and families affected by violence and maltreatment and promotes best practices for treating trauma survivors. One such powerful clinical and spiritual intervention is mindfulness. She has witnessed the positive effects in her own life and the lives of her students and clients. When Susan learned that The Watts Summer School is bringing mindfulness and other holistic practices to kids, many of which are touched by violence in their homes and/or in their communities, she had to be a part of it! Please visit http://gsep.pepperdine.edu/about/our-people/fac...for more information on Dr. Susan Hall.